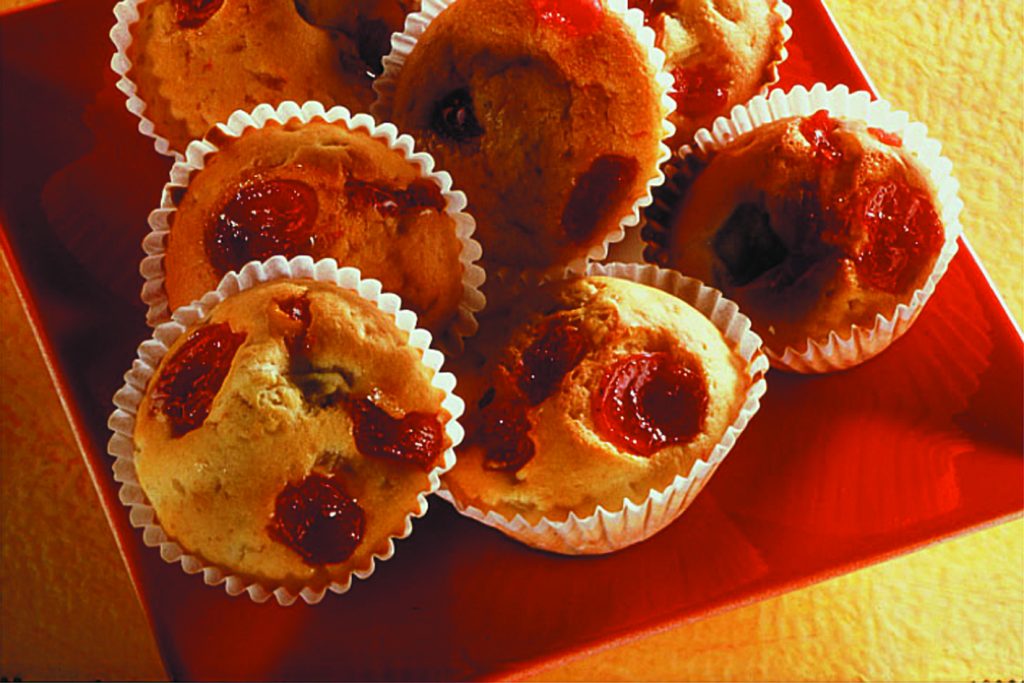 Preparation time: 30 minutes
165 g butter
125 g powdered sugar
3 eggs
250 g of flour
1/2 sachet of baking powder
125 g candied fruit
125 g of raisins
1 liqueur glass of rum
12 candied cherries
12 dariole molds of 6 cm diameter
Preheat the oven (thermostat 7 at 200°C).
Butter the small moulds, line the edge of each with a strip of greaseproof paper which will protrude a little in height. You can also use paper cases of suitable size.
Cut the fruit into pieces, wash the grapes and soak the fruit in rum.
In a small saucepan, cream the butter without melting it, then in a bowl, add the sugar. Mix for a long time.
Then add, one by one, the 3 whole eggs, then incorporate the flour and the yeast. Finally, add the fruits and their maceration syrup.
Spread the dough in the moulds up to 3/4 of their height.
Bake in medium oven for about 25 minutes.
Turn out. Cut the edge of the paper with the tip of the scissors or remove the paper and decorate each cake with a candied cherry.