Recipe for 18 to 20 florentines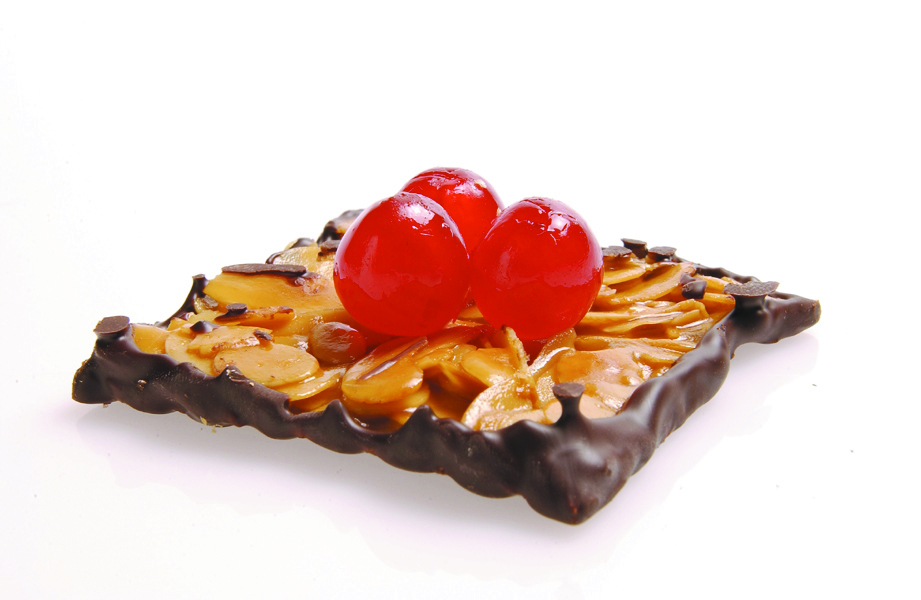 Preparation time: 45 minutes
100 g dark chocolate rich in cocoa
50 g of blanched almonds
50 g hazelnuts, blanched
50 g candied cherries
50 g candied orange peel
50 g powdered sugar
50 g honey
70 g of butter
10 cl of liquid cream
60 g of flour
Preheat the oven (thermostat 7 at 200°C).
Coarsely chop the almonds, hazelnuts, candied cherries and orange peel.
In a saucepan, pour the cream, 50 g of butter cut into pieces, the sugar and the honey. Mix well and bring to a simmer.
Pour the mixture into a bowl. Add the chopped fruit and flour. Mix well to obtain a dough.
Place the dough in small piles on a baking sheet lined with parchment paper. Space them well before flattening them slightly.
Place the tray in the oven at half height and cook for 8 to 10 minutes, taking care not to let the cookies dry out.
Meanwhile, melt the chocolate in a double boiler and stir in the remaining butter.
When the florentines are cooked, turn them out onto the baking sheet and, using a spatula, spread the melted chocolate on the flat side of the cookies.
Let dry, then decorate with a candied cherry.
To enjoy or to offer.