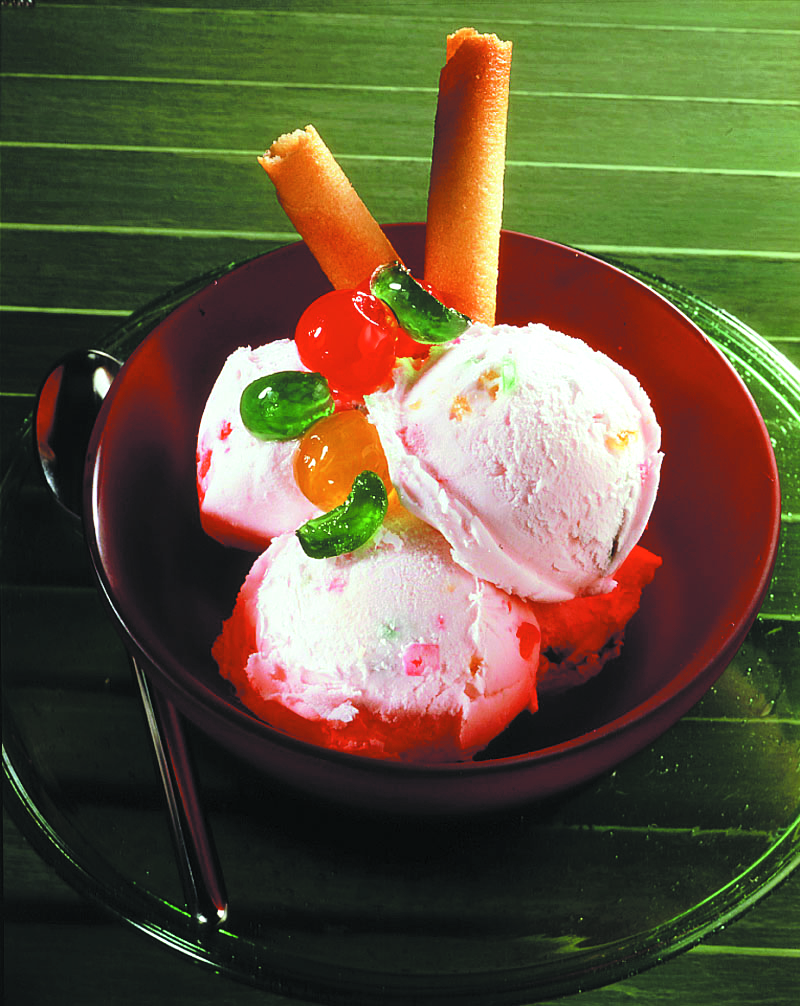 300 ml semi-skimmed milk
3 beaten eggs
50 g powdered sugar
50 g candied cherries cut into small pieces
50 g raisins
50 g apricots cut into small pieces
2 tablespoons of Cognac
300 ml fresh cream
Pour the milk into a small saucepan and heat until it boils.
Beat the eggs and sugar in a bowl and gradually add the milk, stirring to maintain a creamy consistency.
Place the mixture in a double boiler and stir with a wooden spoon until it coats the back of the spoon. Let stand.
Pour the cream into an airtight plastic box and place in the freezer for about 2 hours until the cream is frozen to about 1 cm around the edges of the box.
In a bowl, combine cherries, apricots, grapes and Cognac. Let the fruit soak in.
Transfer the partially frozen cream to a cold bowl and stir to break up the frozen bits. Return to the airtight plastic box and return to the freezer for an additional 1 hour.
Whip fresh cream until thickened.
Whip the partially frozen cream again and mix with the fresh cream and fruit.
Freeze for at least 4 hours until the mixture has become solid.
If the mixture is not thick enough, the fruit will fall to the bottom. After one hour of freezing, take out the plastic box and stir. Return to freezer for at least 3 hours.
Transfer the ice cream to the refrigerator about 1/2 hour before serving to soften it slightly.
Decorate with candied cherries and Russian cigarettes.